Window coverings are emerging with the times. As sustainability and technology continue to evolve, so are window treatments. Our finger is on the pulse of the latest window covering trends and industry updates. Now, window treatments are more energy-efficient than ever, designed to make our lives easier, and even keep the air in our homes cleaner.
We've reached out to our team to find out which window coverings are the most innovative and most sustainable. As you prepare for home renovation projects this summer or refreshing your home this spring, you'll have the most up-to-date information on which window treatments will make your daily routines much easier. Check out our list of window coverings that not only look good but make life a bit less hectic.
Most Innovative
If we could surgically implant our devices into our hands, some of us actually would. Technology is rapidly evolving with artificial intelligence and major developments being made in home automation. We naturally crave convenience and immediate gratification. Imagine programming your blinds or shades to open and close every morning by using an app on your phone. Window coverings have that capability now. Check out our recommendation of the most innovative motorized window treatments below.
EZ-A
SouthSeas
EVE MotionBlinds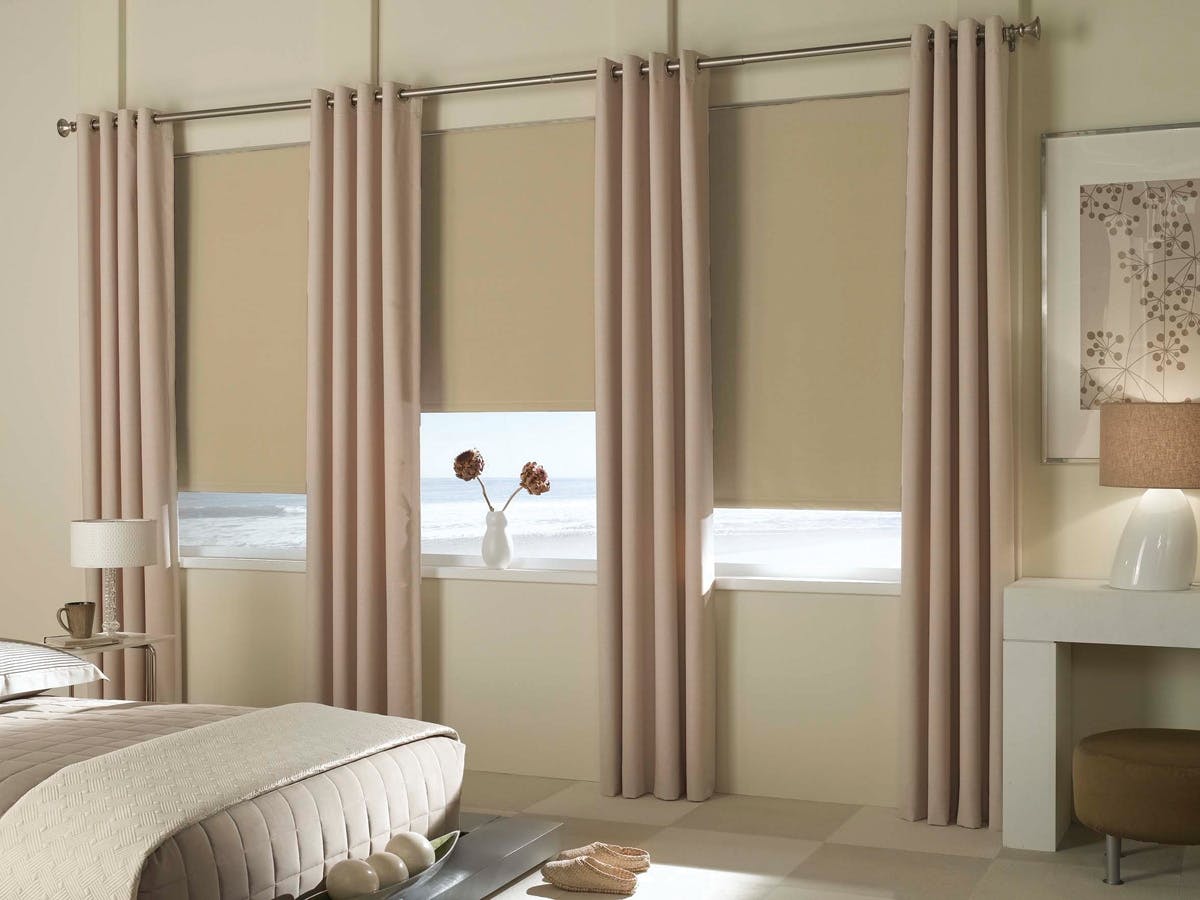 Pictured: EZ-A Motorized Blackout Roller Shades in Rodeo Linen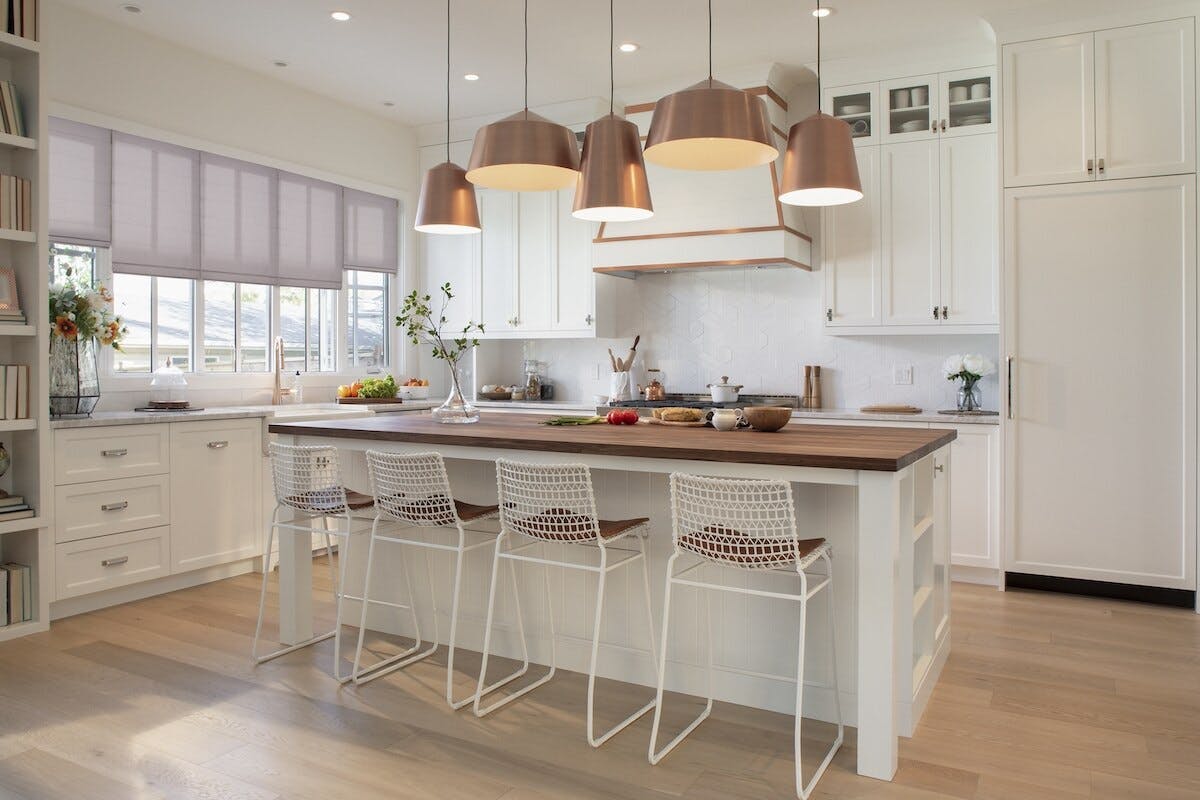 Pictured: SouthSeas Roman Shades in Olsen Gray.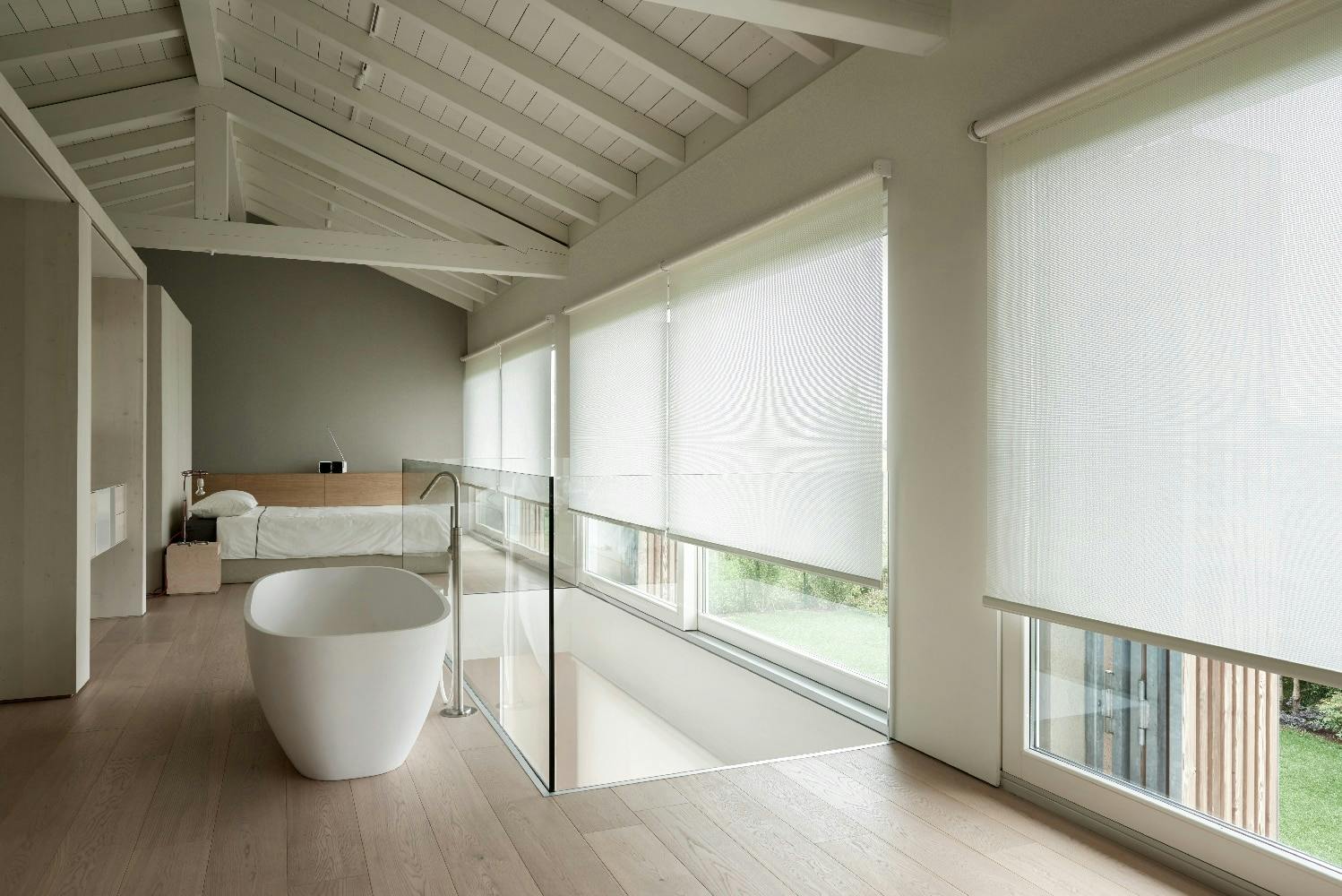 Pictured: Eve MotionBlinds Motorized Solar Roller Shades in Metropolitan 18% Pearl
Most Eco-Friendly
Simply Eco Cellular Shade
The conversation of sustainability is at the forefront now more than ever. People want to live healthier lifestyles and are looking for ways they can help preserve the earth. Small, everyday changes lead to big differences. For example, our Simply Eco Cellular Shade is made from recycled water bottles and saves on energy. We love this shade because its unique honeycomb design gives your home added insulation, making your house less drafty and your floors less cold during the winter.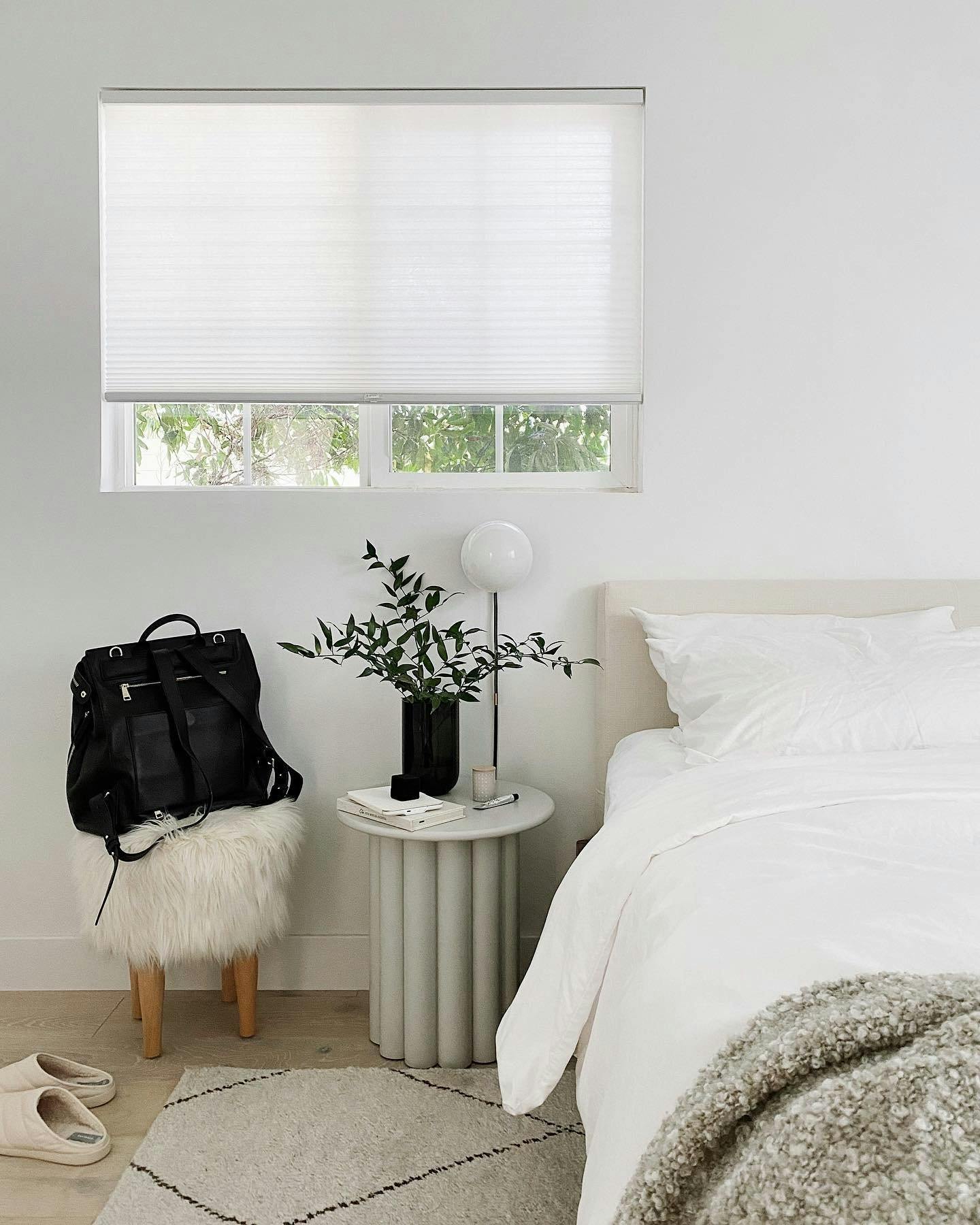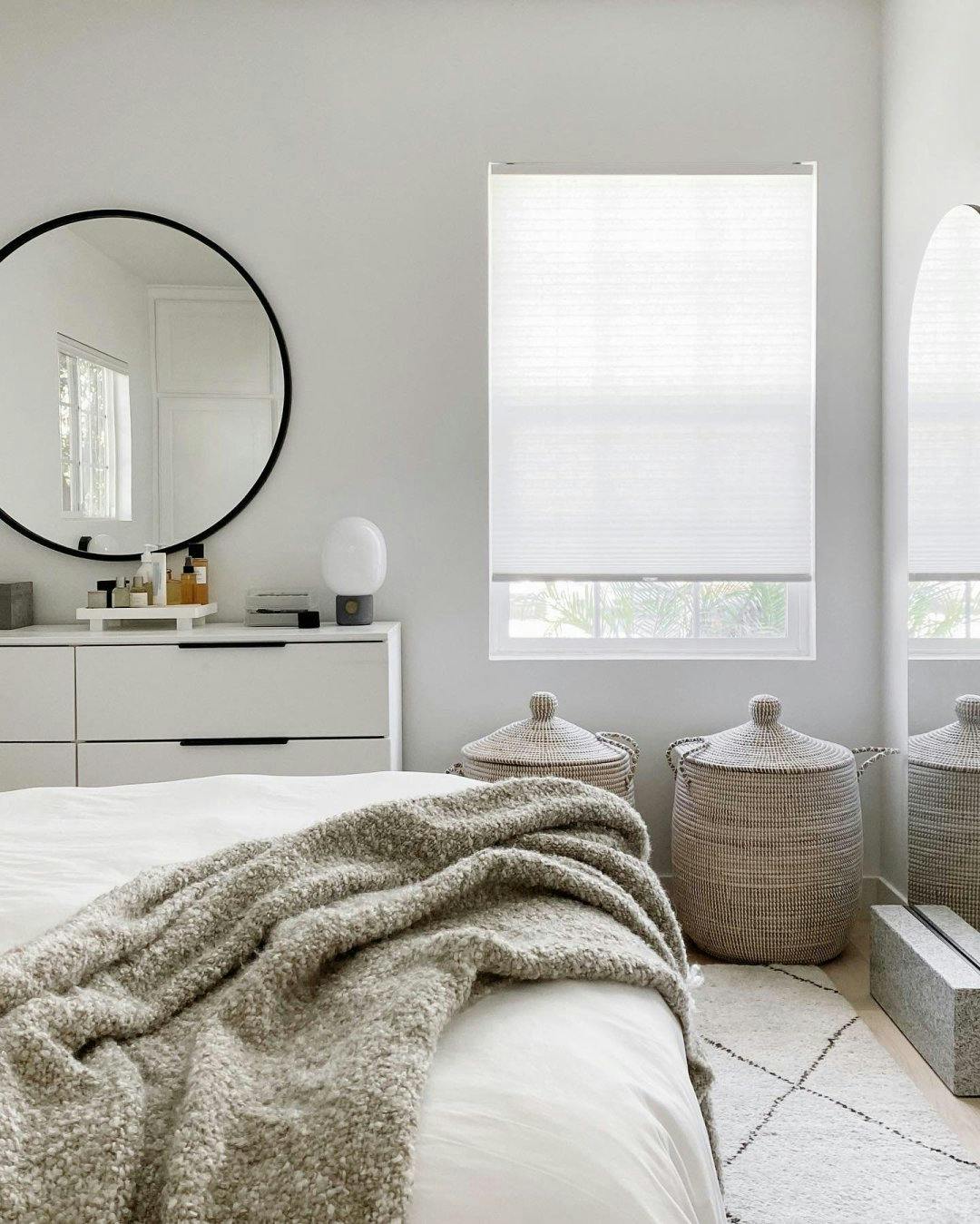 Photos via @homeyohmy. Pictured: Cordless Light Filtering Cellular Shades in White.
Top Window Treatment
Faux Wood Blinds
You know them, you love them, and you probably have them in your home: We're talking about Faux Wood Blinds. They are by far the most popular window covering because of their timeless look, practicality, and durability.
Faux Wood Blinds are made with a PVC coating making them a great choice for high-humidity areas like a bathroom. If you're curious about which window coverings influencers are dying to have in their homes, we had the opportunity to work with a few and find out.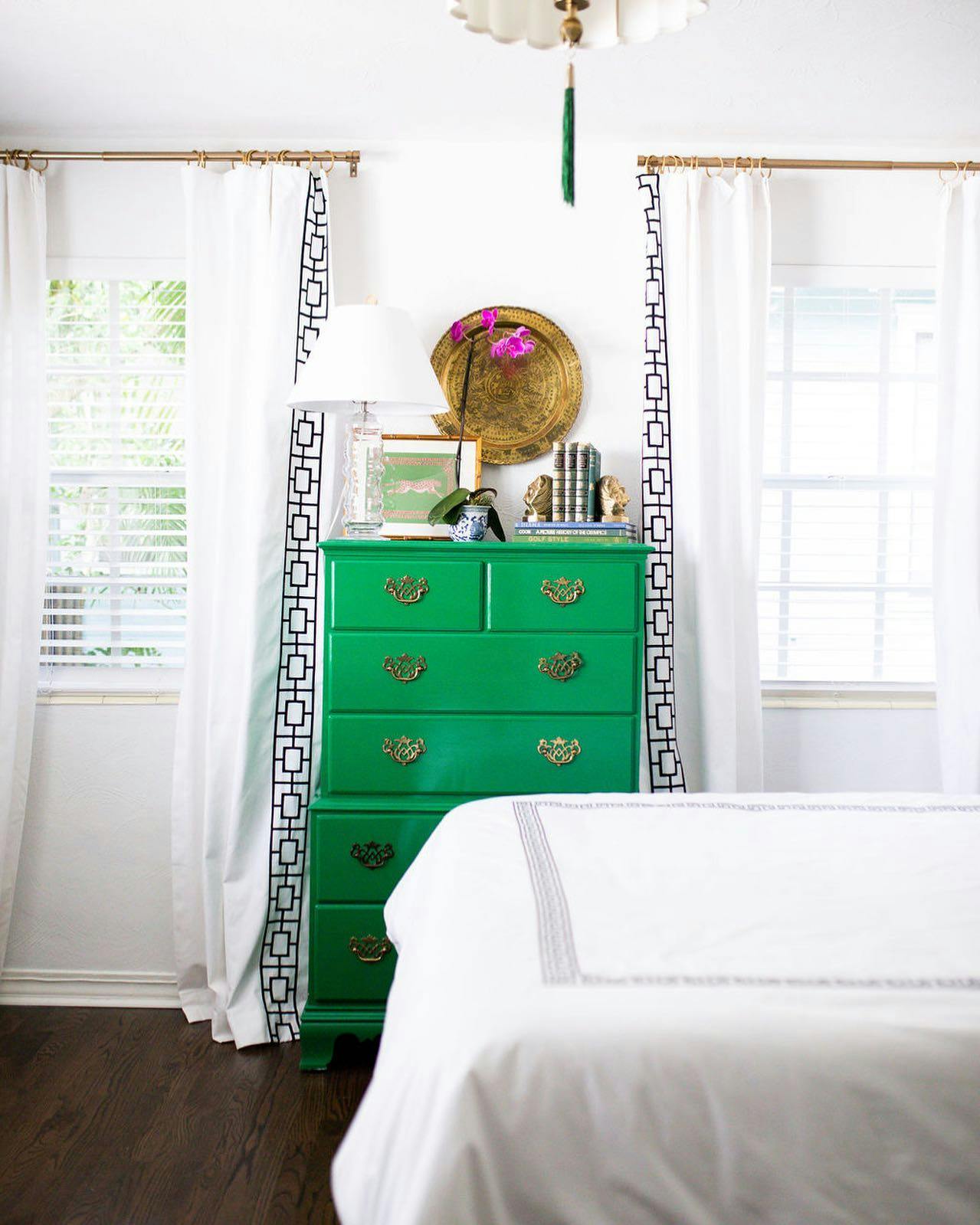 Photo via @brittford. Pictured: 2 Inch Faux Wood Blinds in Smooth White.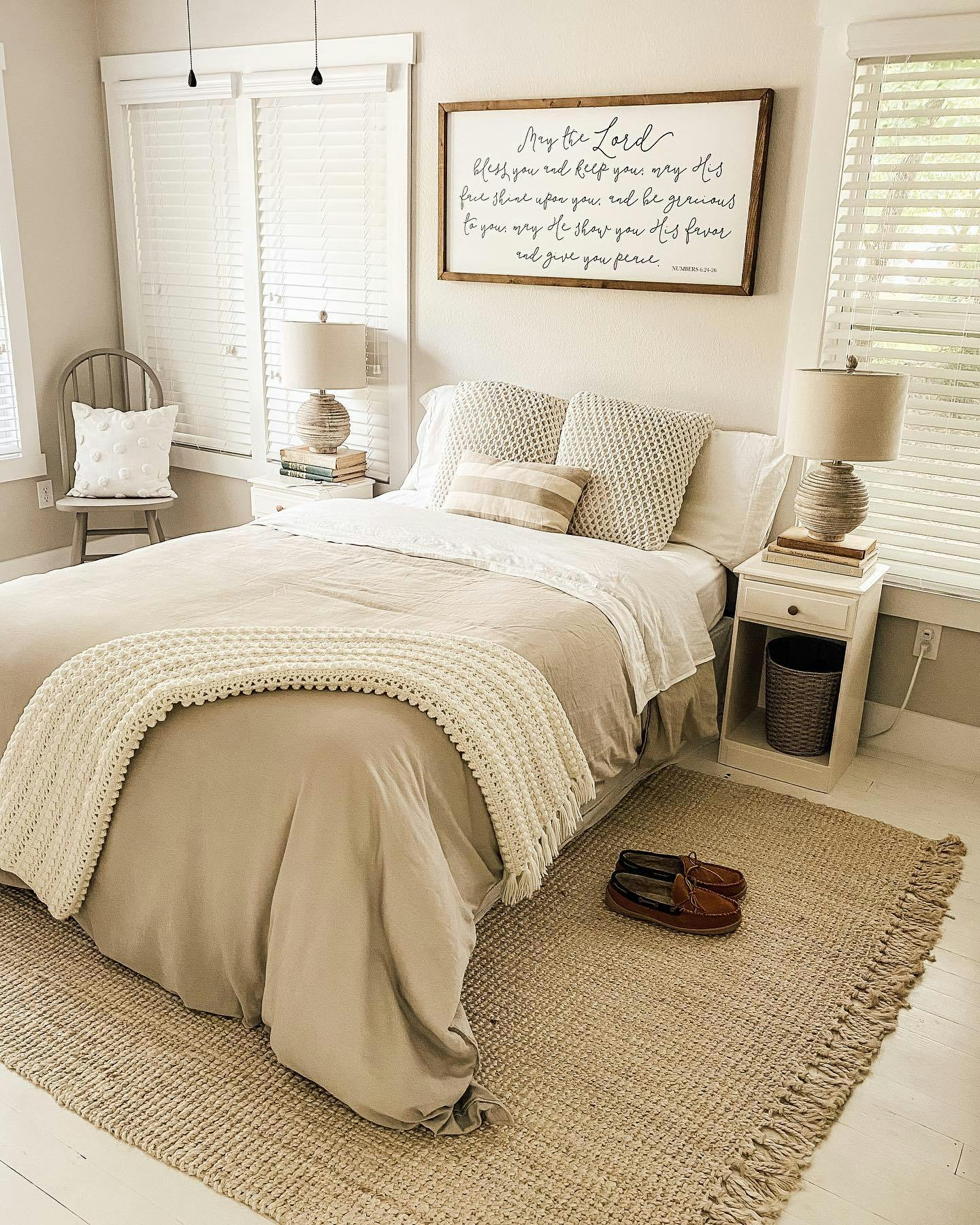 Photo via @littlemissouricottage. Pictured: Classic 2 Inch Faux Wood Blinds in White.
Most Reviewed Window Treatment
2 Inch Faux Wood Blinds
Our top window covering brings us to our most reviewed product of 2022: 2 Inch Faux Wood Blinds. This window treatment received over 170 reviews last year!
Here are a few reviews we've gotten:
"These are the best blinds we have owned. Fit perfectly, look great, easy to install and maneuver," says Love Blinds 12345678.
"I don't know how you do it! Great price, fast turn around and fabulous quality. I look forward to doing more with you," says Happy lexusman190.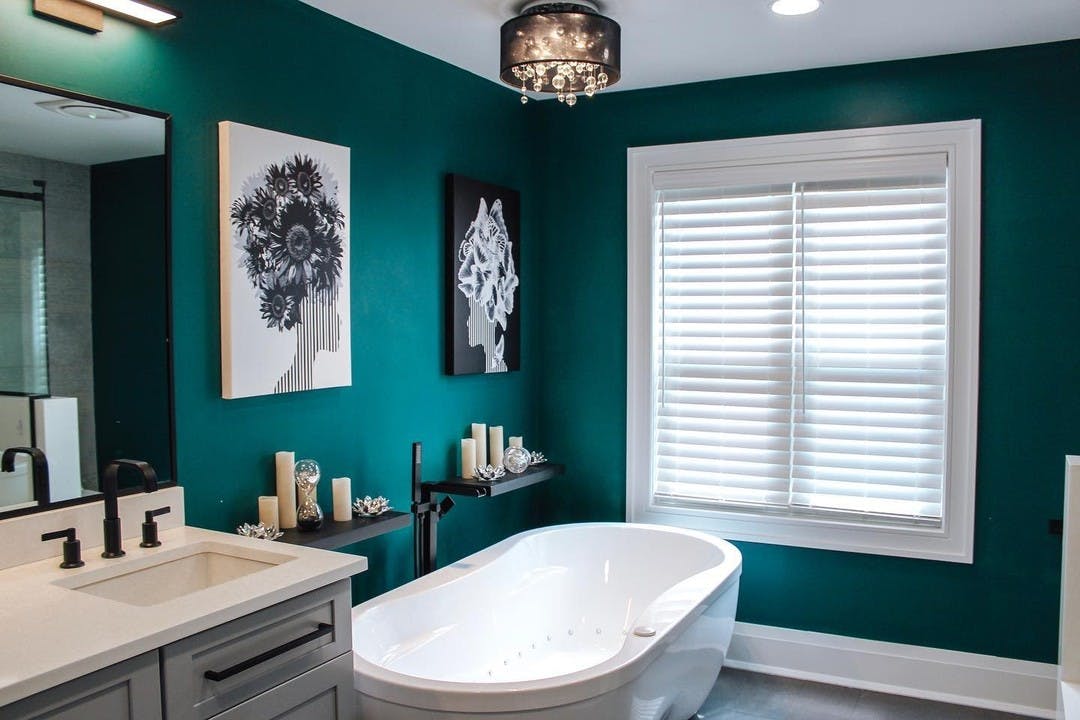 Photo via @mchomeimprovements. Pictured: 2 Inch Faux Wood Blinds in Classic White.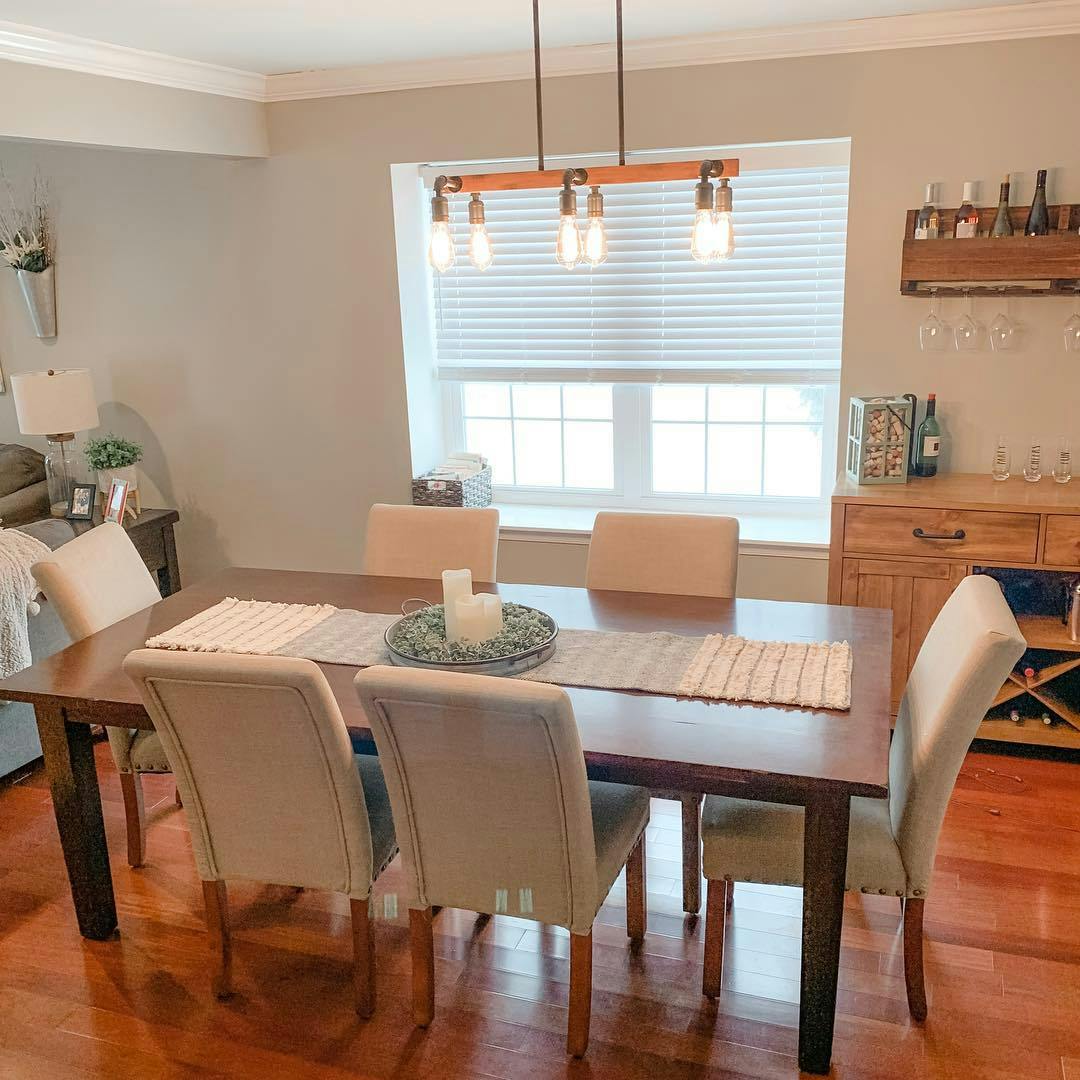 Photo via @onedreamtwosisters. Pictured: 2 Inch Faux Wood Blinds in Smooth White.
Best Dressed Windows
Today's digital creators produce beautiful imagery and attention-grabbing video, especially in home decor. We considered a few things in this Best Dressed Windows category: is the window covering look following any current style trends, is it truly captivating, and does it create visual interest. Of course, style is subjective but here are a few window treatment looks we think genuinely stand out above the rest.
@Tuxedofarmhouse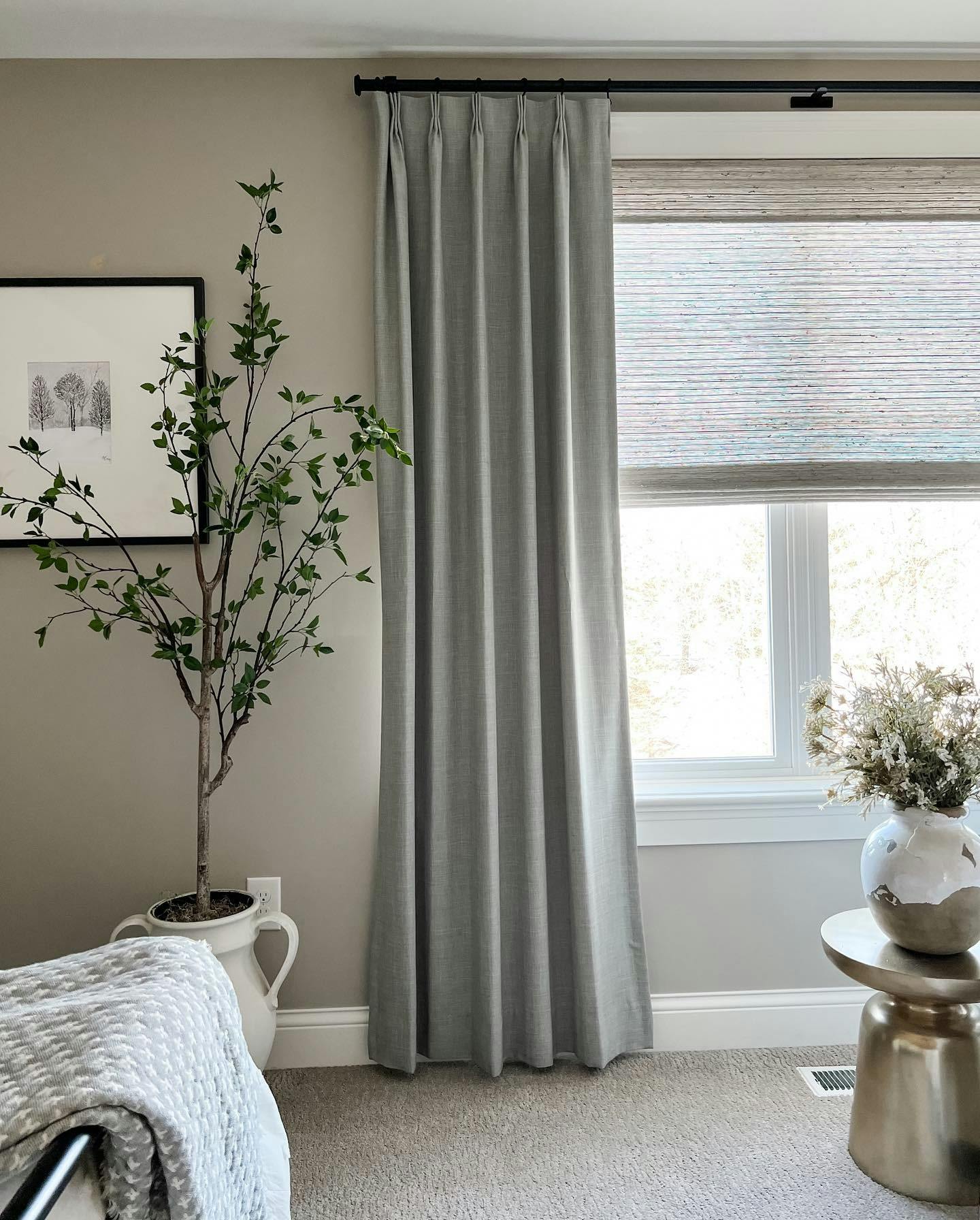 Photo via: @tuxedofarmhouse. Pictured: Premium Woven Wood Shades in Bennett Mist and Easy Classic Pleat Drapery in Rio Stone.
@Mojisstyle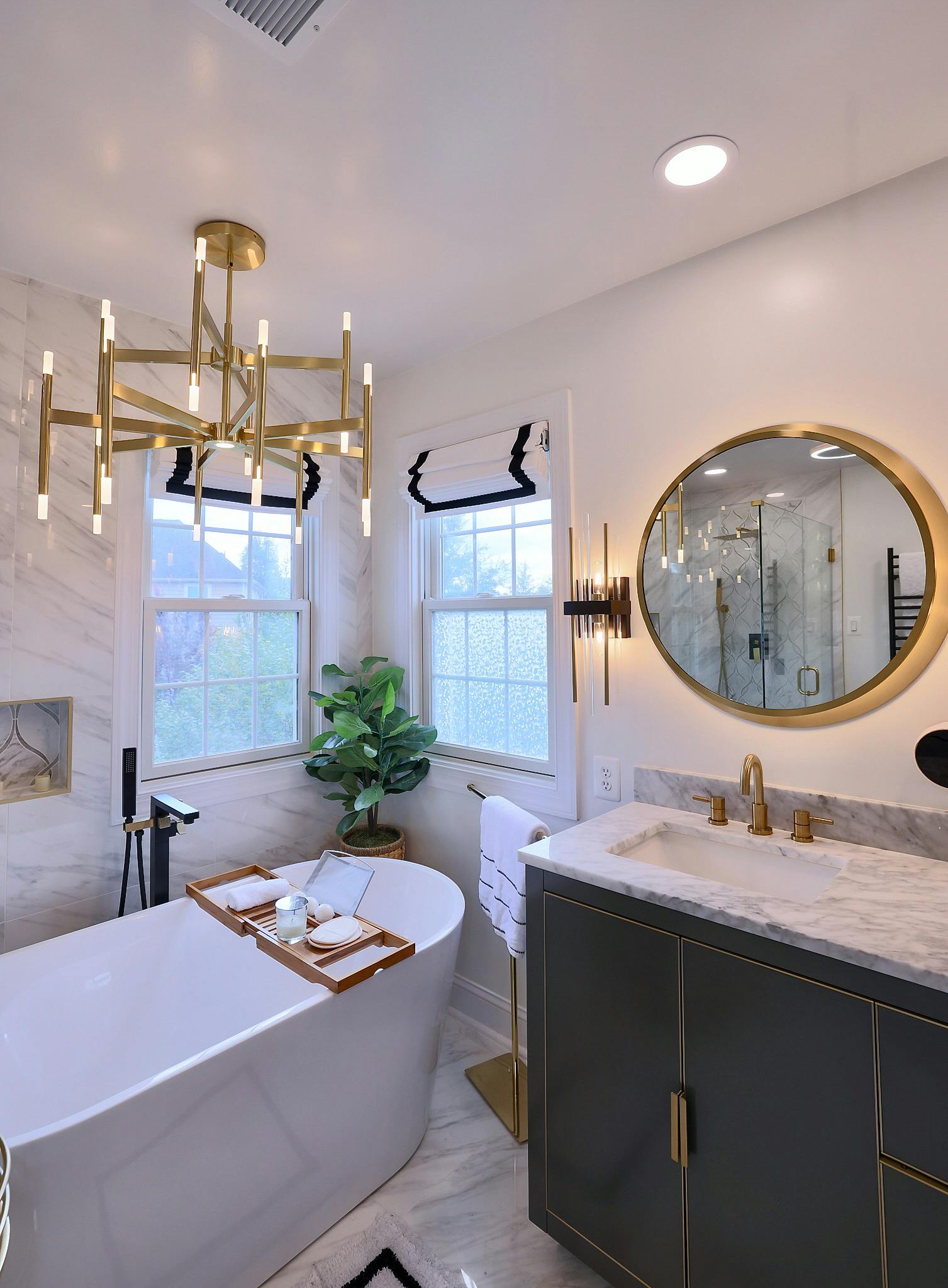 Photo via @mojisstyle. Pictured: Motorized Premium Roman Shades in Rio Winter White.
@kinandkasa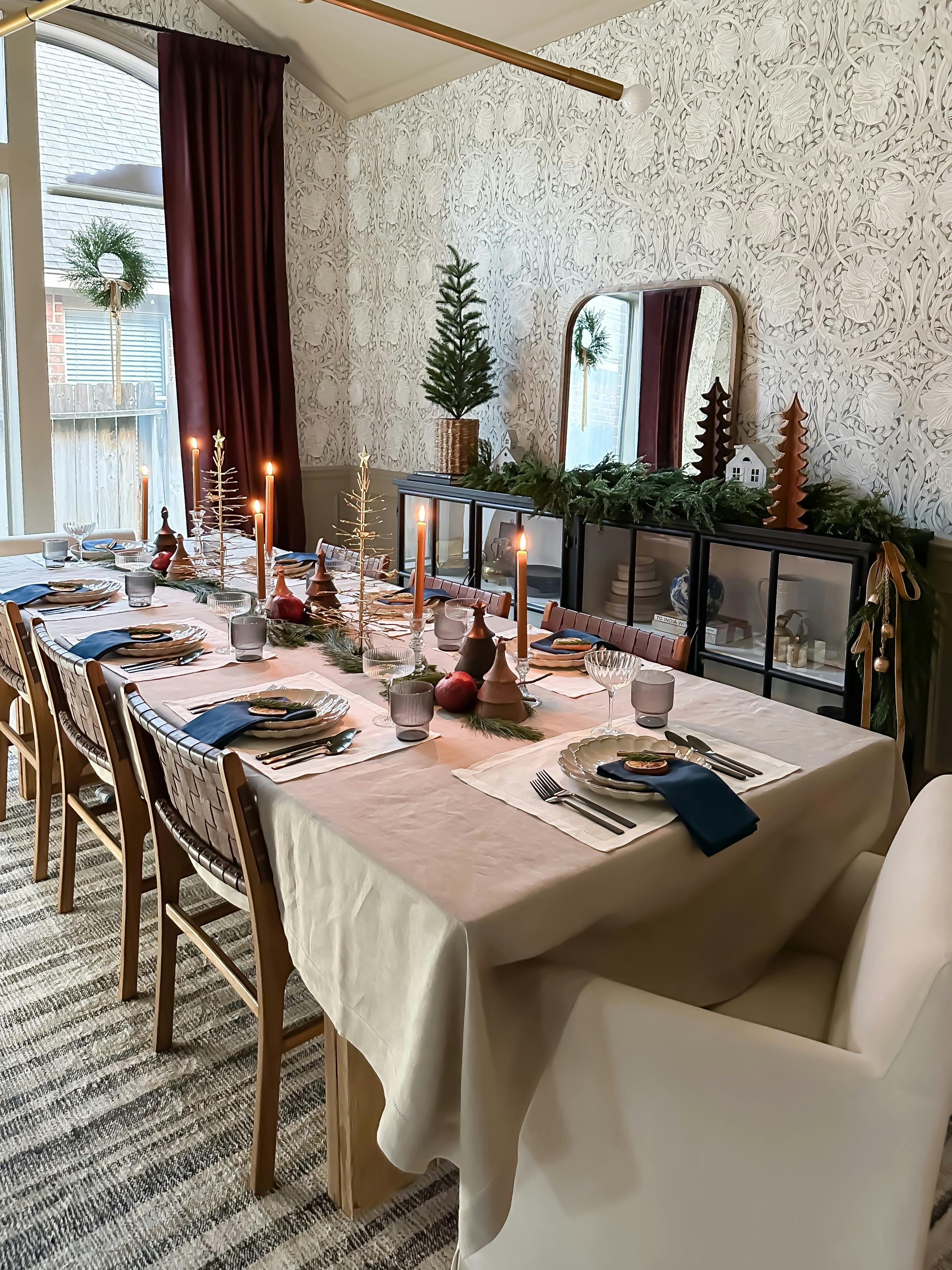 Photo via @kinandkasa. Pictured: French Pleat Drapery I'm Cotillion Merlot.
@margaretofyork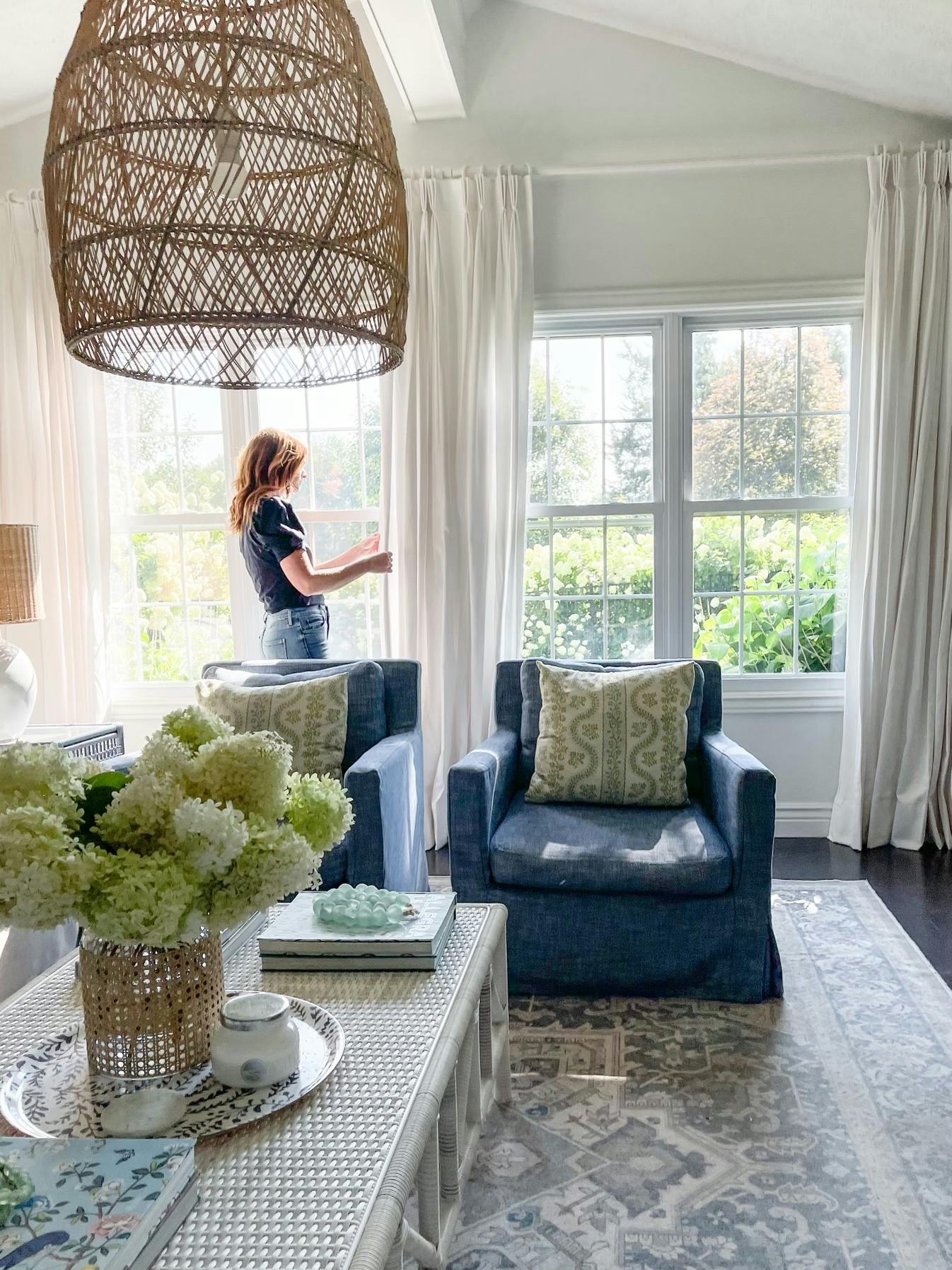 Photo via @margaretofyork. Pictured: French Pleat Drapery in Sorrento Mica with banding in Sorrento Camellia.
@makinghousehome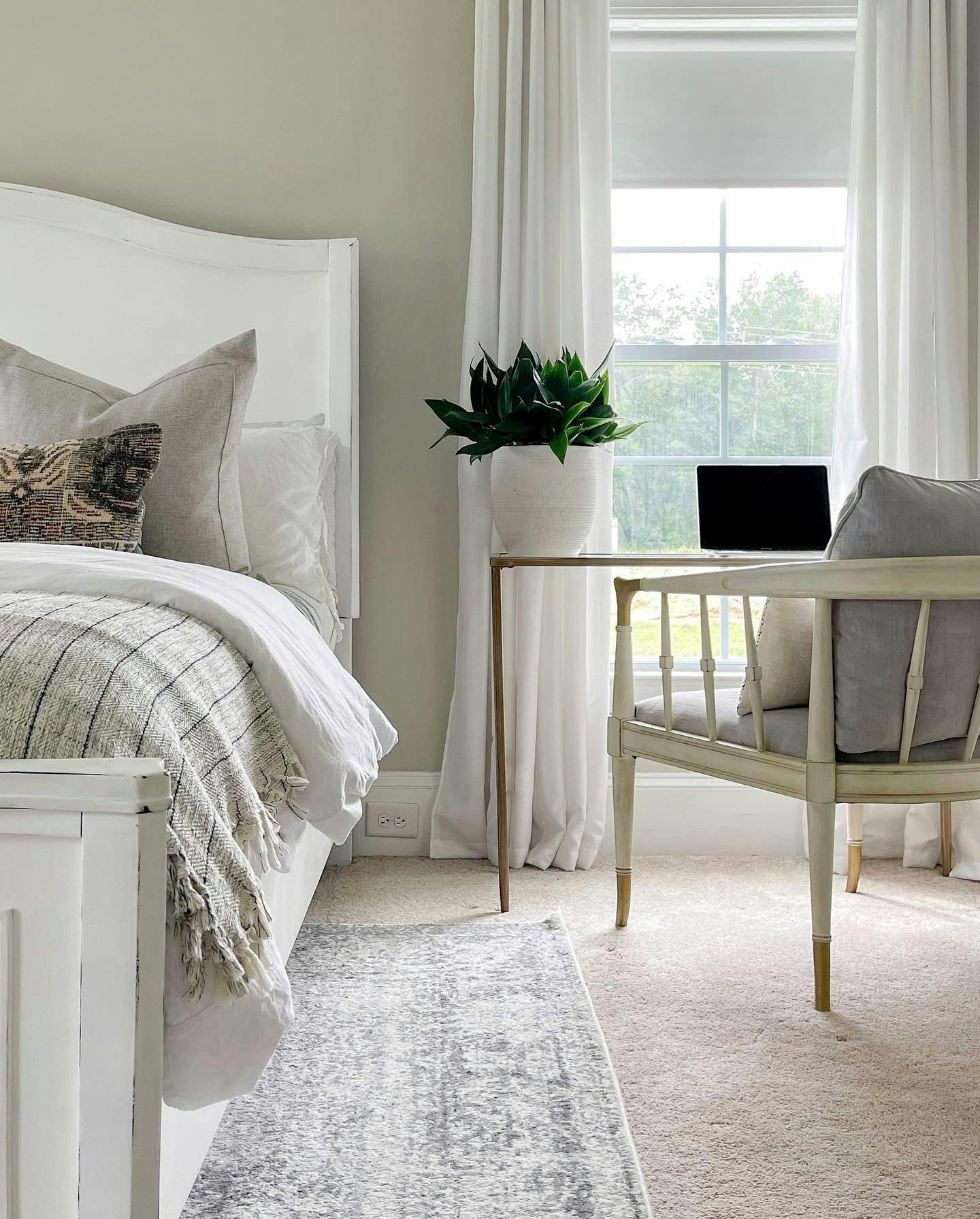 Photo: @makinghousehome. Pictured: Motorized Blackout Roller Shades in Rainier Snowfall.
@LGQueenHomeDecor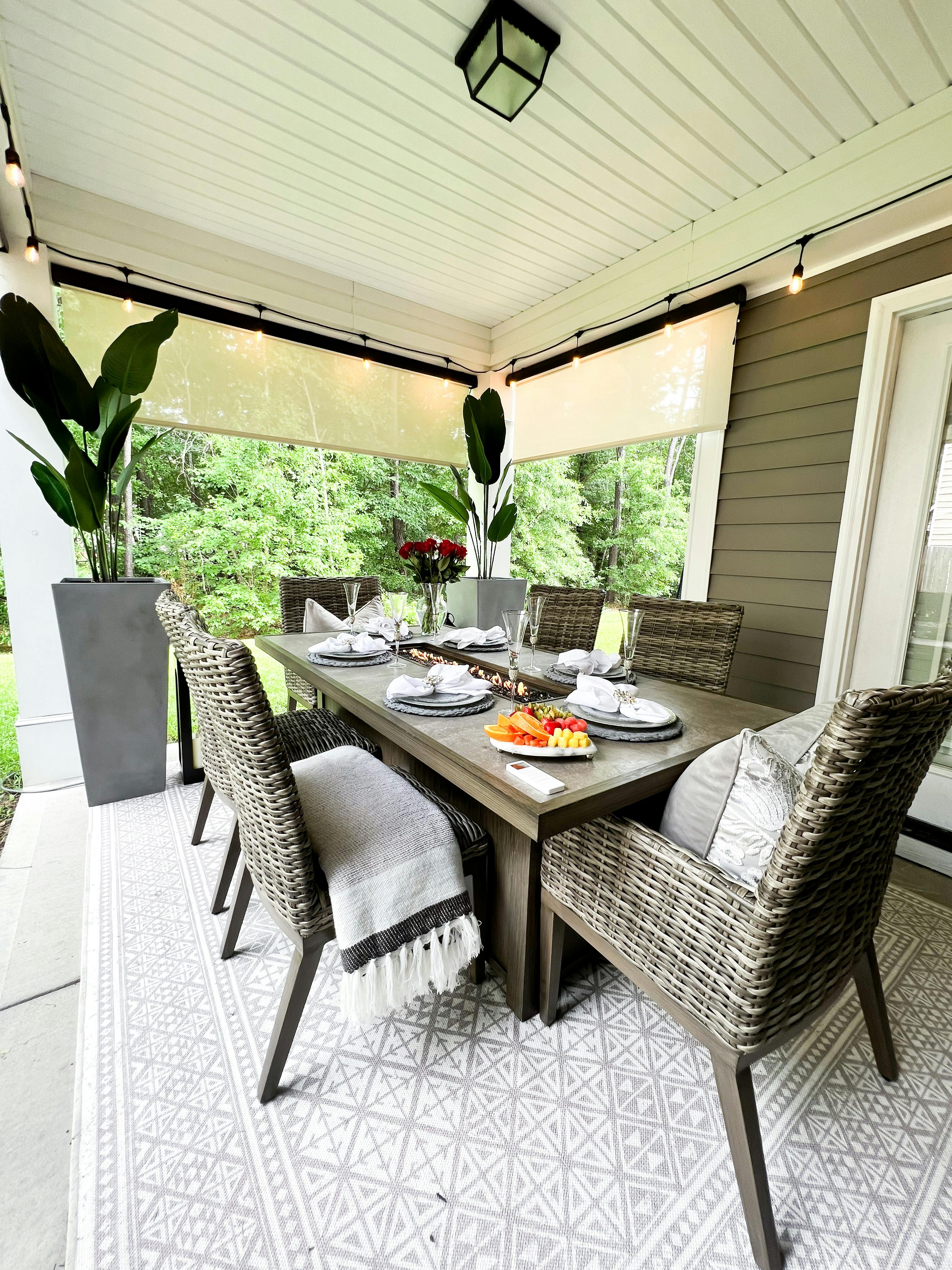 Photo via @lgqueenhomedecor. Pictured: Heavy Duty Outdoor Solar Shades in Capri 8% with Motorized Lift.
@katepearcevintage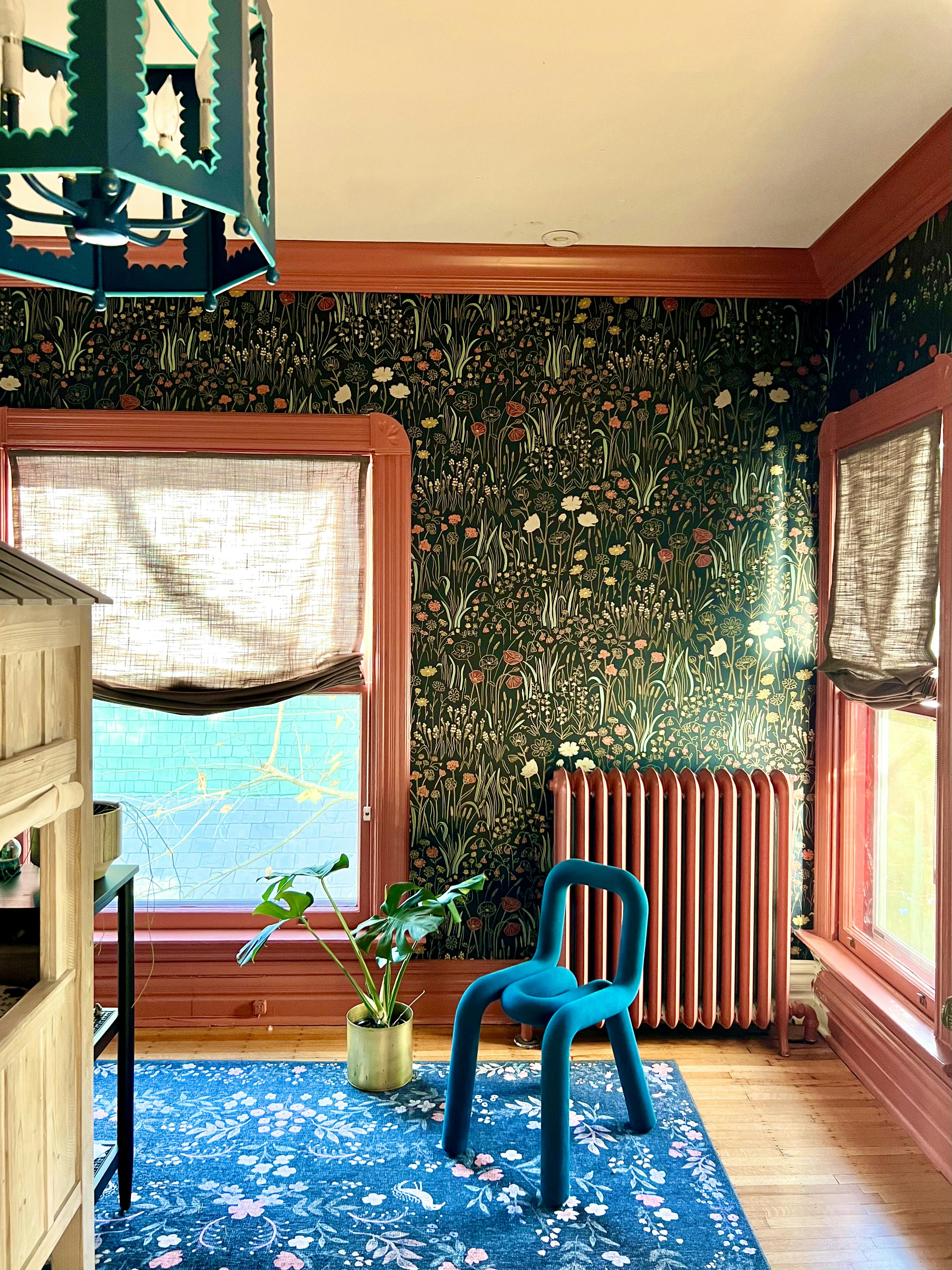 Photo via: @katepearcevintage. Pictured: Premium Roman Shades in Linenette Tree Bark.
@eclectic_twist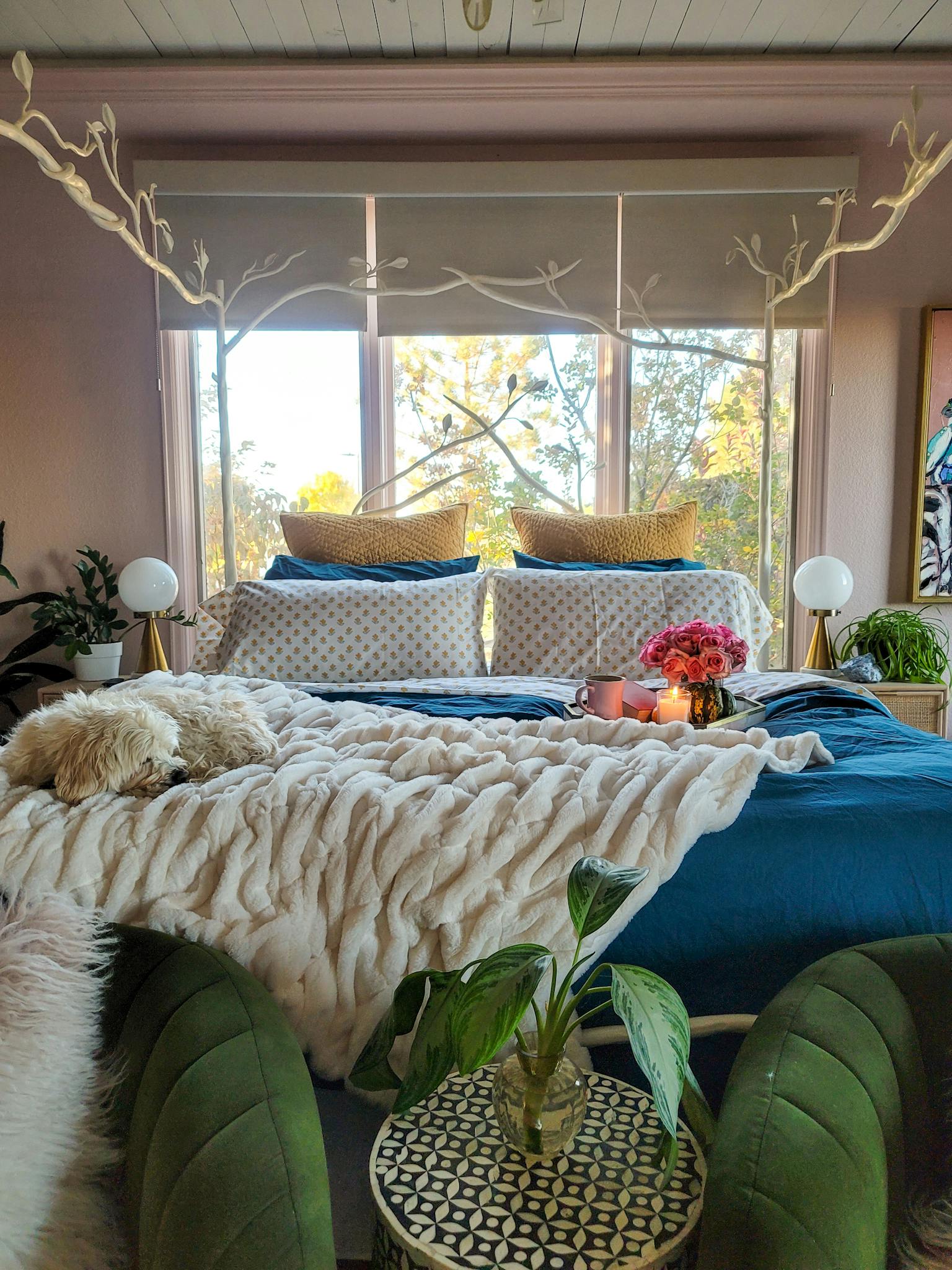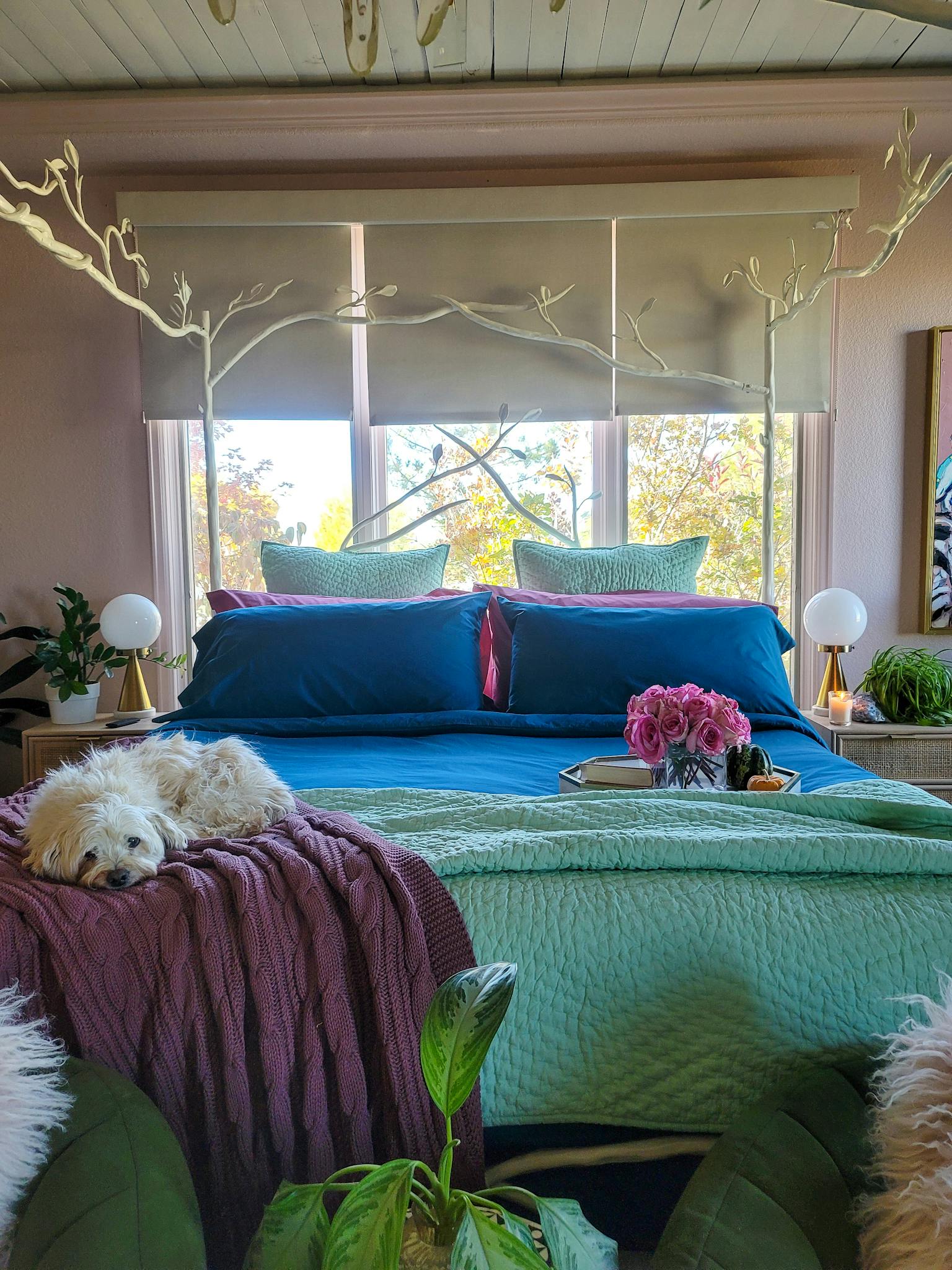 Pictured: Premium Blackout Roller Shades in Catania Off White. Photos via @eclectic_twist.
Worst Dressed Windows
We don't like to toot our own horn, but our expertise is window coverings, DIY projects, and home decor. We've come across our fair share of home renovations and DIY disasters. We've also had the pleasure of seeing incredible window transformations. Just take a look at some of our most notable window treatment transformations below.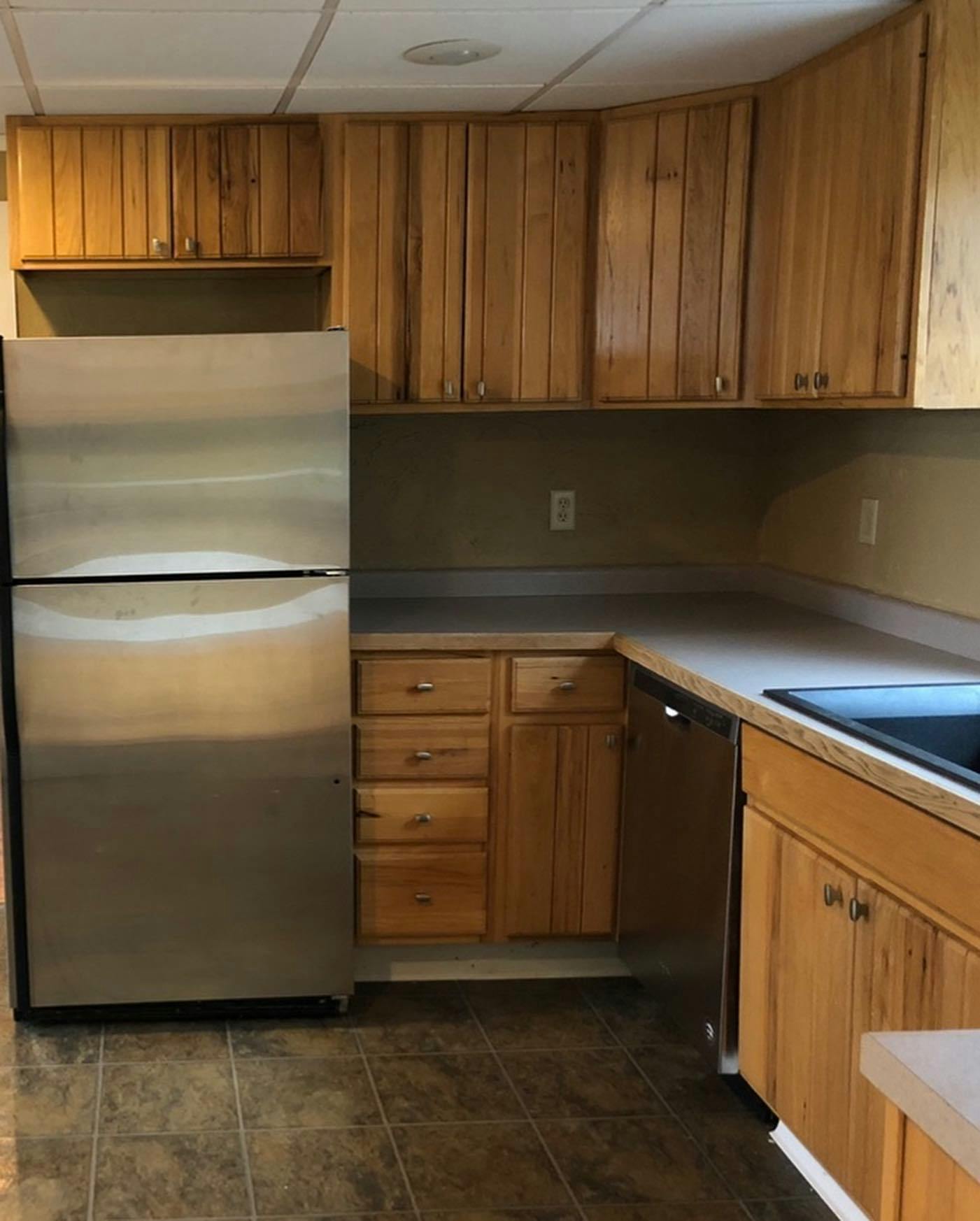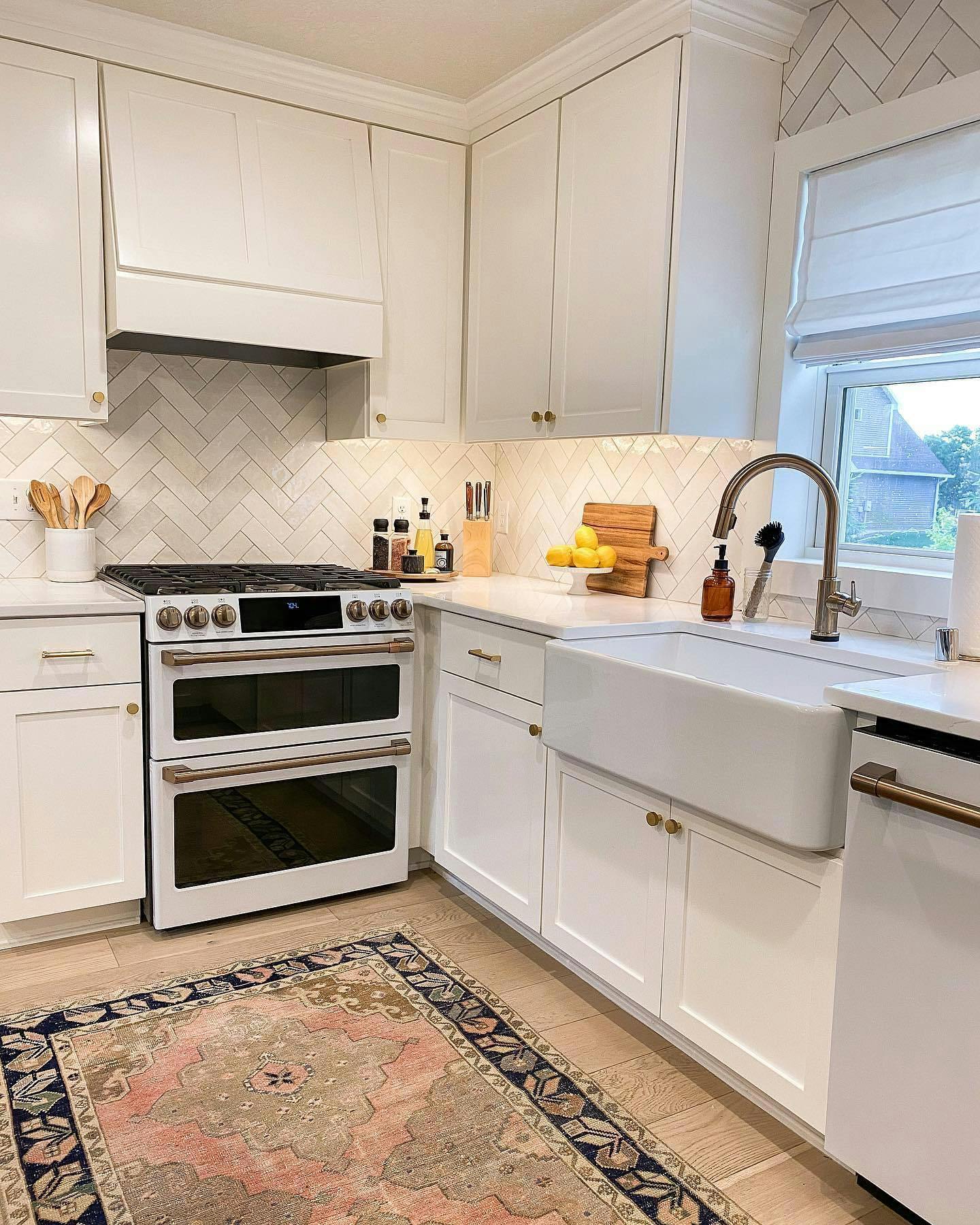 Photos by: @alyson_reichow. Pictured: Premier Roman Shade in Festival Ice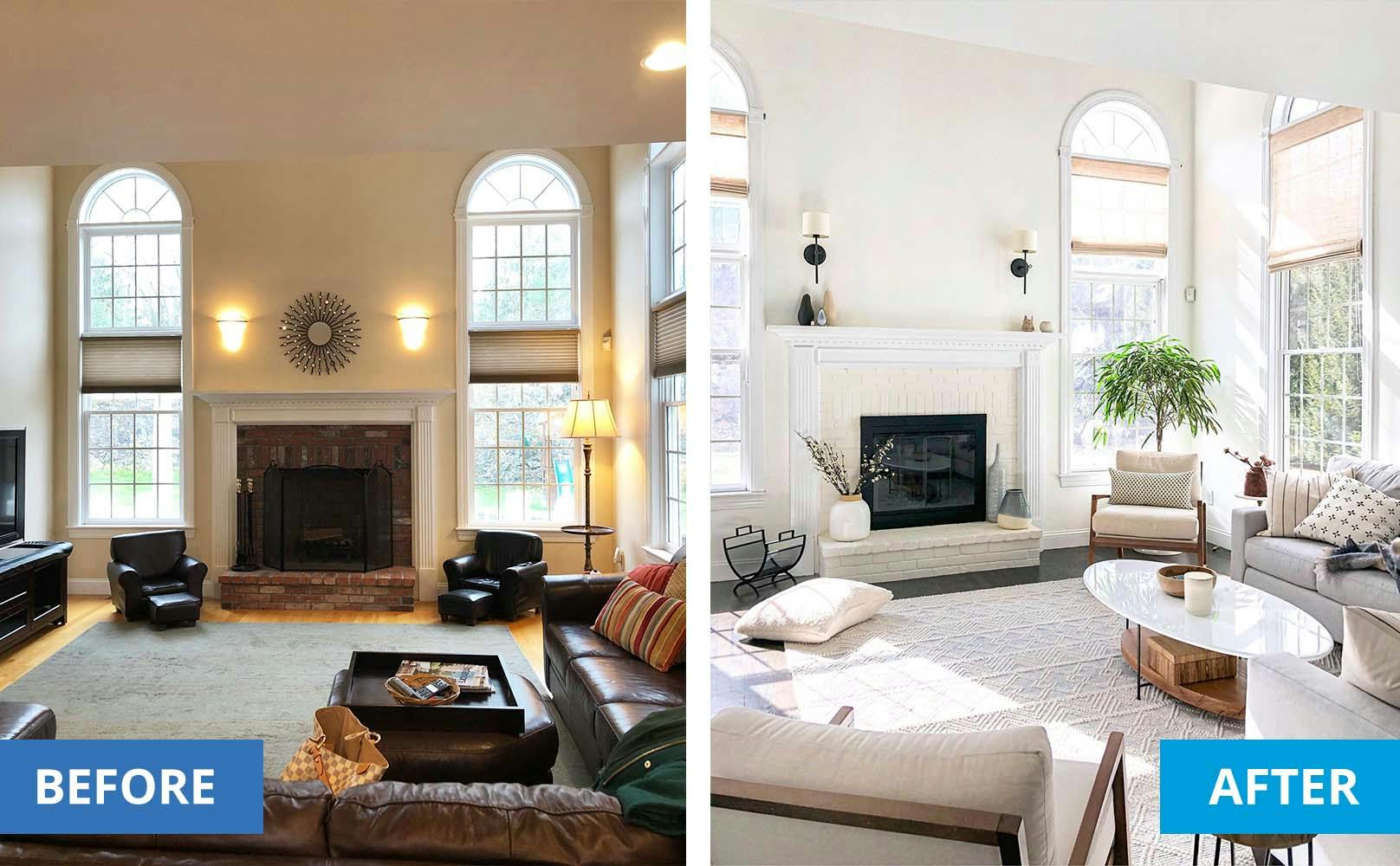 Photo by @mstarrevdesign. Pictured: Woven Wood Shades in Bonaire Flaxen.
Want More Window Treatment Design Inspiration?
Influencer's Top Window Covering Picks of 2022
7 Decor Trends You're Going To See Everywhere in 2023
Step Inside Nina William's Coastal Farmhouse Bedroom with Solar Shades
Blinds vs Shades- How to Make the Right Choice for Your Home